Not only do we offer accommodation but also arrange cultural encounters to the nearby communities for the clients. Gorilla solution lodge staff who were born and brought up in Rwanda introduce travelers to the Kinyarwanda culture by telling clients detailed stories concerning the traditional culture in Rwanda.
Ibyiwacu Community Village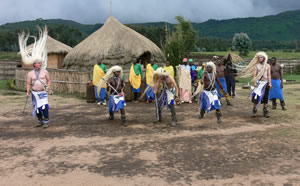 As a form of welcome to our clients, traditional dances are always art the lodge presenting traditional dances to our clients to ensure they feel at home (Rwanda). Among the communities visited include the Ibyacu community village where travelers are introduced to Rwanda and cultures. Travelers are free to take part in these activities which make them feel as part of the local community hence a memorable experience.
Local Projects
More still, travelers are moved to the adjacent communities where they interact with local people, which make them feel as part of the community. A visit to the local communities is and indirect support to the local livelihoods.
Art-Crafts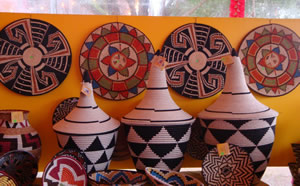 Travelers also access local made products such as crafts, bags, mats, hats, and African wear from these cultural villages with they take home for remembrance. Most of the local people earn a living from these crafts which means that buying these products by travelers is an indirect support t the local livelihoods hence improving their standards of living.